Description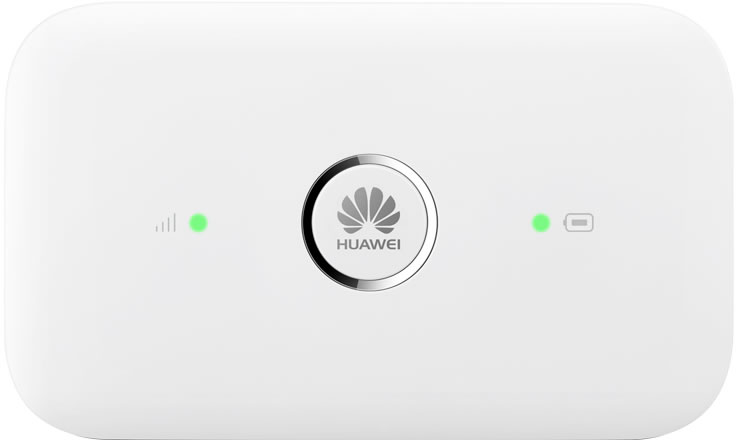 With 4G you can get fast internet almost anywhere, but as few devices other than smartphones can connect that leaves laptops, most tablets, consoles and other electronics out of luck.
Or at least it does if you don't have a mobile Wi-Fi device, but with one you can connect anything which can support a Wi-Fi connection to a 4G network, wherever you are.
The Huawei E5573 is one such 4G mobile Wi-Fi device, and at £59.99 outright or from £9 per month on contract it's definitely affordable, but is it any good?
Design
The Huawei E5573 has a fairly plain design, as it's just a small block of white plastic. However, it's also very compact at just 84 x 58 x 15mm. It could stand to be slimmer but it's easily pocket sized, so carrying it around with you isn't a problem. It's not an ugly device by any means, but the Huawei E5573 is functional rather than stylish.
It lacks any sort of display, so you can't get detailed battery or system information from the device itself, but LED indicators give you an idea of battery life and connectivity status.
Setup and performance
Using the Huawei E5573 4G Mobile Wi-Fi is a breeze, as once you've got the initial setup out of the way (which itself just requires inserting the SIM card and following a simple Quick Start guide), you can connect other devices to it with a single tap.
That's great as it takes all the hassle out of getting laptops, tablets and other electronics online and makes them as useful when out and about as they are in the home or office.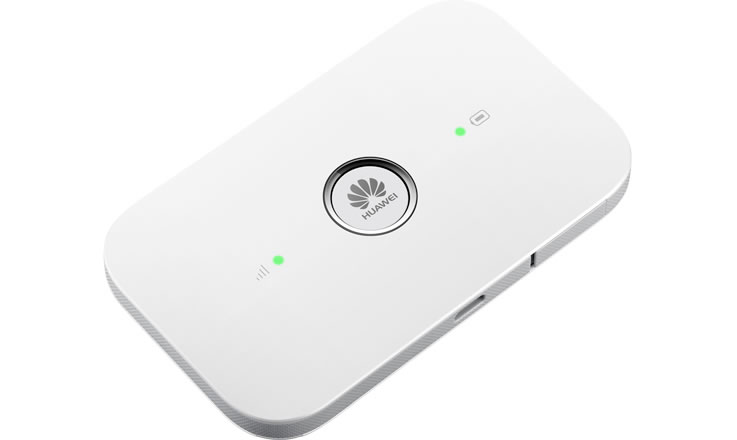 Performance is comparable to competing devices, such as the Huawei E5372 as well, with download speeds of up to 150Mbps and upload speeds of up to 50Mbps. Those are standard 4G speeds rather than LTE-A ones, but it's still pretty fast and more than enough to stream HD videos on a laptop or download files at speed.
Whether for work or play that makes the Huawei E5573 a great asset, as you can bring new life to your Wi-Fi-only electronics when you're travelling or away from home. If you have to commute to work or spend much time in the great outdoors, wishing you could get online, the E5573 or a similar device is near essential.
Battery
The battery in the Huawei E5573 is just 1500 mAh and it's only good for around 4 hours of use, so this isn't a device that you can stay connected to all day sadly.
On a more positive note it does at least last for up to 300 hours on standby, so there's no danger of it running down while you're not using it.
Features
The Huawei E5573 only really does one thing and with no built in display it's a little limited even there, but it does have a microSD card slot with support for cards of up to 32GB and there's also an app you can use to view and configure its settings in the absence of a built in screen.
Plus, the Huawei E5573 4G Mobile Wi-Fi can connect to up to 10 devices at once, so your friends, family or colleagues can make use of it as well.
That's a hugely useful feature. You could for example keep your kids entertained in the car, by allowing them all to connect to the Huawei E5573, or save the day if Wi-Fi goes down in the office.