Description
Get the Checkpoint NGFW 64000 SERIES at the best price in Kenya from Wodex Technologies
Check point 64000 SERIES Appliance

Support the dynamic needs of growing networks while offering high reliability and performance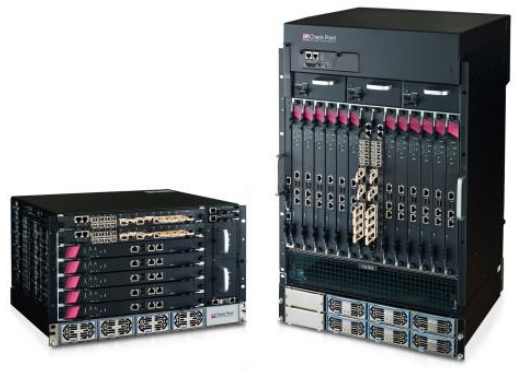 Check Point's Next-Generation Firewalls (NGFW's) are trusted by customers for their highest security effectiveness and their ability to keep organizations protected from sophisticated fifth-generation cyber-attacks.
Offered via the Check Point Infinity Architecture, Check Point's NGFW includes 23 Firewall models optimized for running all threat prevention technologies simultaneously, including full SSL traffic inspection, without compromising on security or performance.
Check point 64000 SERIES Overview:
The Check Point 44000 and Check point 64000 SERIES Security Systems are designed to excel in demanding large data center and telco environments. The multi-bladed, chassis-based security systems scale up to 66,000 SPU to support the dynamic needs of growing networks while offering high reliability and performance.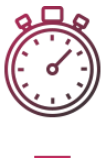 Breakthrough Security Performance
Highly flexible and modular system architecture that significantly boosts security and performance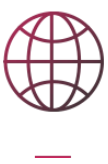 Check point 64000 SERIES Designed for Modern Data Centers and Telcos
Hot-swappable redundant power supplies, hard disk drives, and fans. Rugged rack-mount chassis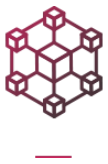 High Network Capacity
Up to 228 million concurrent connections and 9 million sessions per second (64000)
Check point 64000 SERIES Insights
Large data centers have uncompromising needs for performance, uptime and scalability.
High-end security gateway solutions must perform network access control within the unique requirements of these environments—ultra-high throughput, connection capacity, session and logging rate—while supporting the latest networking standards like IPv6.
Additionally, with the increase in sophisticated attacks, security layers to protect against both known and unknown threats have become essential for organizations. In addition to their vast performance and security needs, data center environments are characterized by rigid requirements for high reliability of its various systems.
All of these requirements drive the need for redundant, serviceable and highly available components and systems.
Check point 64000 SERIES Solution
The Check Point 44000 and Check point 64000 SERIES Security Systems are built for these demanding environments and are based on proven technologies used by Fortune 100 companies and telecommunication vendors all over the world.
The Check Point Firewall, IPS, Application Control and Identity Awareness technologies have been awarded the highest 3rd-party certifications possible including NATO Information Product Catalog; US Government penetration testing; Department of Defense Information Systems Agency, ISO-IEC 15408 and more.
The ATCA compliant, carrier-grade design offers unsurpassed scalability, availability and serviceability with high performance and high port density.
Redundant Security Switch Modules (SSM) provides switching fabric, physical interface, and routing functions. Redundant Chassis Management Modules (CMM) continuously check and monitor the health of the chassis including fans, power supplies and Security Gateway Modules (SGM).
For optimal reliability, Check Point ClusterXL Load Sharing distributes the load between Security Gateway Modules in one chassis and ClusterXL High Availability operates between chassis.
Check Point SyncXL provides for highly efficient synchronization of system and security information between components in order to ensure high system performance. Deploy two chassis in high availability mode to eliminate down-time.
These two platforms improve security, protect business continuity and reduce operational costs in complex, mission critical security environments such as data centers, Managed Service Providers and telecommunication companies.
By adding more SGMs companies get more security and performance. Because SGMs are hot-swappable, customers can add SGMs, boosting performance to new or existing 44000 andCheck point 64000 SERIES systems even when those systems are in production.
Check point 64000 SERIES Product Benefits
Scalable platform that grows with your business
High port density with 10, 40 and 100 GbE fiber ports
Full redundancy (N+N, N+1) eliminates down-time
Advanced protection against known and unknown threats
Designed for ease of management and fast deployment
Check point 64000 SERIES Product Features
Scalable security solution
Raw firewall performance up to 395 Gbps in the 44000 and 880 Gbps in the 64000
Enterprise Threat Prevention performance up to 90 Gbps in the 44000 and 180 Gbps in the 64000
The high port density with up to 64x10GbE, 12x40GbE or 4x100GbE ports
Intra/Dual-Chassis redundancy
Carrier-grade ATCA compliant chassis
Full range of customizable protection capabilities from Firewall, IPS, to SandBlast Threat Emulation
Check point 64000 SERIES Specifications:

Appliance
44000
64000
Enterprise Testing Conditions
Threat Prevention Throughput (Gbps)1
up to 90
up to 180
NGFW Throughput (Gbps)2
up to 204
up to 408
Firewall Throughput (Gbps)
up to 335
up to 800
Ideal Testing Conditions
Firewall Throughput, 1518 byte UDP (Gbps)
up to 395
up to 880
Connections Per Second (M)
up to 2.46
up to 4.92
Concurrent Sessions (M)
up to 55.2
up to 110.4
Security Gateway Modules
SGM400 (Default/Max)
1/6
2/12
Virtual Systems
Maximum
250
250
Physical
Enclosure
6U
16U
Dimensions Standard (WxDxH)
17.5 x 15 x 10.5 in.
17.7 X 15.2 x 26.43 in.
Dimensions Metric (WxDxH)
445 x 383 x 267 mm
449 x 385.6 x 696.7 mm
Weight (chassis without SGMs)
20 kg (44 lbs.)
57.4 kg (126.6 lbs.)
Weight (fully populated)
40 kg (88.2 lbs.)
99.8 kg (220.1 lbs.)
AC Power
Power Supplies
4
4 (up to 9 SGMs), 6 (10-12 SGMs)
Input Voltage
85-240VAC
200-240VAC
Frequency
47-63Hz
47-63Hz
Single Power Supply Rating
1200W @ 110V, 1584W @ 220V
2496W @ 208V/230V
DC Power
Power Entry Modules (PEM)
–
up to 250
Input
–
up to 250
Power Consumption
Maximum
up to 250
up to 250
Thermal Output
up to 250
up to 250
Environmental Conditions
Operating
23° to 122°F / –5° to 50°C, 5%-90% (non-condensing)
Storage
–40° to 158°F / –40° to 70°C, 5%-95% (non-condensing)
Certifications
Safety
UL/EN/IEC60950-1 Certified with all country deviations
Emissions
FCC part 15 Class A
Environmental
RoHS, WEEE
NEBS Certified
No
Yes
Maximum Port Capacity (2 Security Switch Modules)
100G QSFP28
4
4
40G QSFP+
12
12
10GBase-F SFP+
64
64
Transceivers
Network and Synchronization
QSFP28 transceiver for 100GbE ports (SR/MR/LR)
QSFP transceiver for 40GbE ports (SR/LR)
QSFP splitter for 40 GbE ports
SFP+ (10GbE) fiber transceiver for SFP+ ports (SR/LR)
SFP fiber transceiver for 1GbE SFP ports (SX/LX)
Twisted pair transceiver for 1GbE SFP ports
Management and Log
SFP+ (10GbE) fiber transceiver for SFP+ ports (SR/LR)
Fiber transceiver for 1GbE SFP ports (SX/LX)
Twisted pair transceiver for 1GbE SFP ports (SX/LX)
1 Includes Firewall, Application Control, URL Filtering, IPS, Antivirus, Anti-Bot and SandBlast Zero-Day Protection with R80SP.20.
2 Includes Firewall, Application Control and IPS with R80SP.20.